Cazcabel tequila builds on brand success with ambitious growth plans and a new distillery
Cazcabel's new home will accommodate guests and tour groups, whilst assisting with brand and category education. It was essential to expand production capabilities to meet the brands growth and to facilitate further opportunities for product development and innovation.
The new Cazcabel distillery will be overseen by the Vazquez family, who have been trusted for 4 generations to grow and harvest agave for some of the world's most famous premium tequilas. Uziel Vazquez says "We are proud to continue Don Cazcabel's legacy of tequila innovation, high quality standards and plans to take his wares worldwide, whilst supporting our local economy with employment and tourism."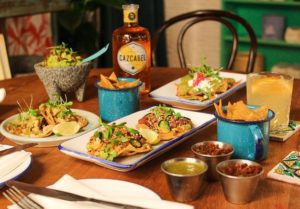 The Tequila category has been growing steadily over the past few years, becoming the second fastest growing spirits category with +9.6% global growth in 2020 (IWSR).
Tequila's reputation is finally changing. With consumers having a greater appreciation for provenance, craft, complexity of flavour and versatility in cocktails, Tequila is being introduced to new drinking repertoires that were once disregarded. As a result of the gin boom, consumers' willingness to pay for premium spirits and explore new and unique flavour expressions is at an all-time high and Cazcabel is reaping the rewards, particularly through its flavour range. 
Inspired by Don Cazcabel, the brands mythical Mexican Curador who uses only natural ingredients from the land to make his tequila, Cazcabel champions serves with simple mixers such as Tonic, Pineapple Juice and Ginger Beer. These simple serves are designed to introduce consumers to tequila in new day-time occasions and approachable flavour formats to drive incremental category growth.

Cazcabel, who's range now includes 5 variants; Blanco, Reposado, Honey, Coffee and most recently launched Coconut, has received critical acclaim since launch in 2014; winning Gold in every spirits and tequila competition entered to date. The brand now has ambitious plans to become one of the top three premium pouring Tequilas in APAC & EMEA as well as aspiring to be the biggest flavoured Tequila brand globally by 2023.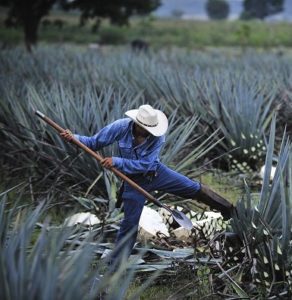 The pandemic hasn't slowed Cazcabel's growth; new distribution partners were secured in markets such as Australia, New Zealand, Russia, Sweden, Poland, Czech Republic, Lithuania, Malaysia, The Netherlands, France and Ireland over the last year, with numerous other markets ready to launch in the next 12 months. 
In the first export market, The UK, Cazcabel has grown +30% in premium retailer M&S and over 100% in the on-trade since re-opening. On Amazon, Cazcabel has 25% market share, making it the best-selling tequila on the platform (Helium10, Jun 21). Cazcabel also holds the number 1 spot in the 'most wished for' and 'most gifted' categories, as consumers continue to turn to the internet to explore tequila and experiment at home with new flavours. 
In order to accelerate global growth, Cazcabel Tequila has increased brand investment, including regional export managers for the EMEA, APAC and LATAM regions. Cazcabel Tequila also continues to grow the team with a new Marketing Manager and Global Brand Ambassador, to support the Brand Ambassadors in focus markets.
In terms of what we might see in the future for the category, Cazcabel Tequila expects further innovation in flavour profiles, finishes, formats and, most importantly, drinking occasions. Consumers are now more comfortable than ever making cocktails at home and market volume shows a shift in the preconception of tequila as a shot. One thing is for certain: the demand for premium Tequilas such as Cazcabel is not slowing.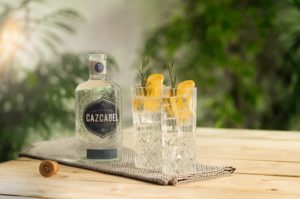 ---